Mourners say long queue to see the Queen lying in state is worth it
People lining up for hours to view the Queen lying in state say they experience has been worth the effort.
The queue to reach the Queen's coffin took some mourners more than nine hours to complete but many said the long wait was worth it.
At one point during the first full day of Queen Elizabeth II lying in state in Westminster Hall, volunteers along the route, which hugged the south banks of the River Thames, said there could be another 10-12 hours to go from Tower Bridge.
Mourners said there was "breath-taking" serenity awaiting them in Westminster Hall where "you could hear a pin drop" in the silence.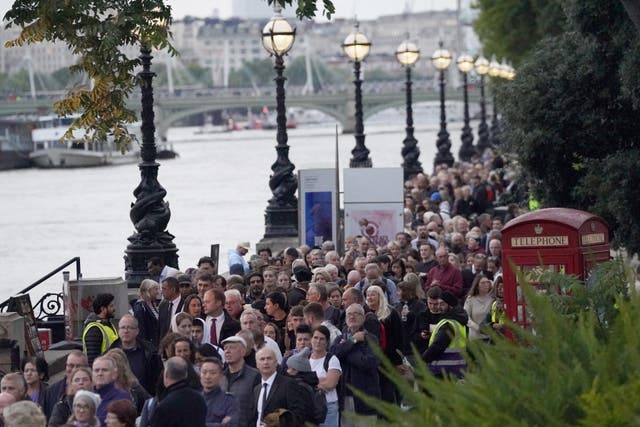 As of 11.30pm on Thursday, the queue was 4.9 miles long, drifting back as far as Southwark Park in Bermondsey, with an estimated wait time of nine hours.