William, Harry lead Queen's grandchildren in emotional coffin vigil
Queen Elizabeth's eight grandchildren, led by Prince William, have staged an emotional vigil a day ahead of the royal funeral.
The Queen's eight grandchildren together staged a heart-rending evening vigil around their beloved granny's coffin ahead of the final day of the lying in state.
The Prince of Wales, at the head of the coffin, with his brother the Duke of Sussex at the foot, both in the Blues and Royals No 1 uniform, stood with their heads bowed in her honour in sombre silence in the vast Westminster Hall.
Future king William was flanked at the corners by his cousins Zara Tindall and Peter Philips.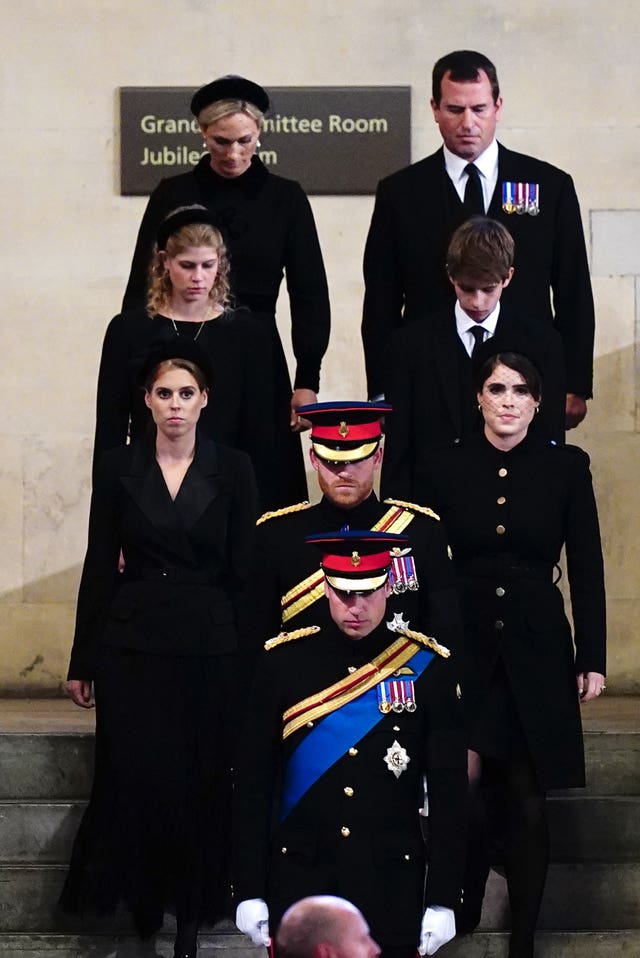 Harry was between Princesses Beatrice and Eugenie, with 18-year-old Lady Louise Windsor and Viscount Severn – the Queen's youngest grandchild who is just 14 – at the middle on either side of the coffin.